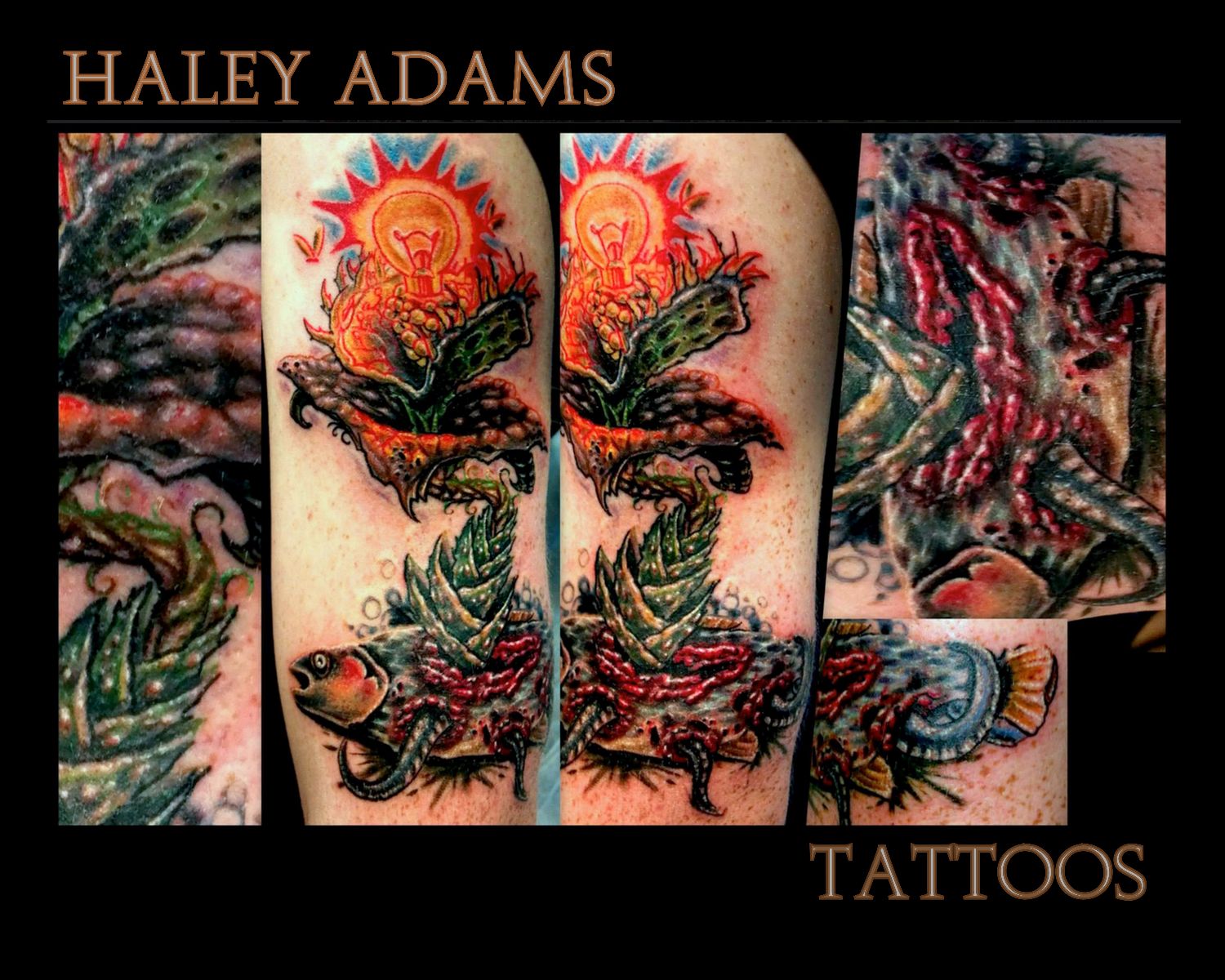 ---
---
Now at Castro Tattoo
Im now working at Castro Tattoo :) 3991 17th street San Francisco CA. The shops number is 415 701 1970. Call or stop by any time between 11am and 7pm
A new one of these guys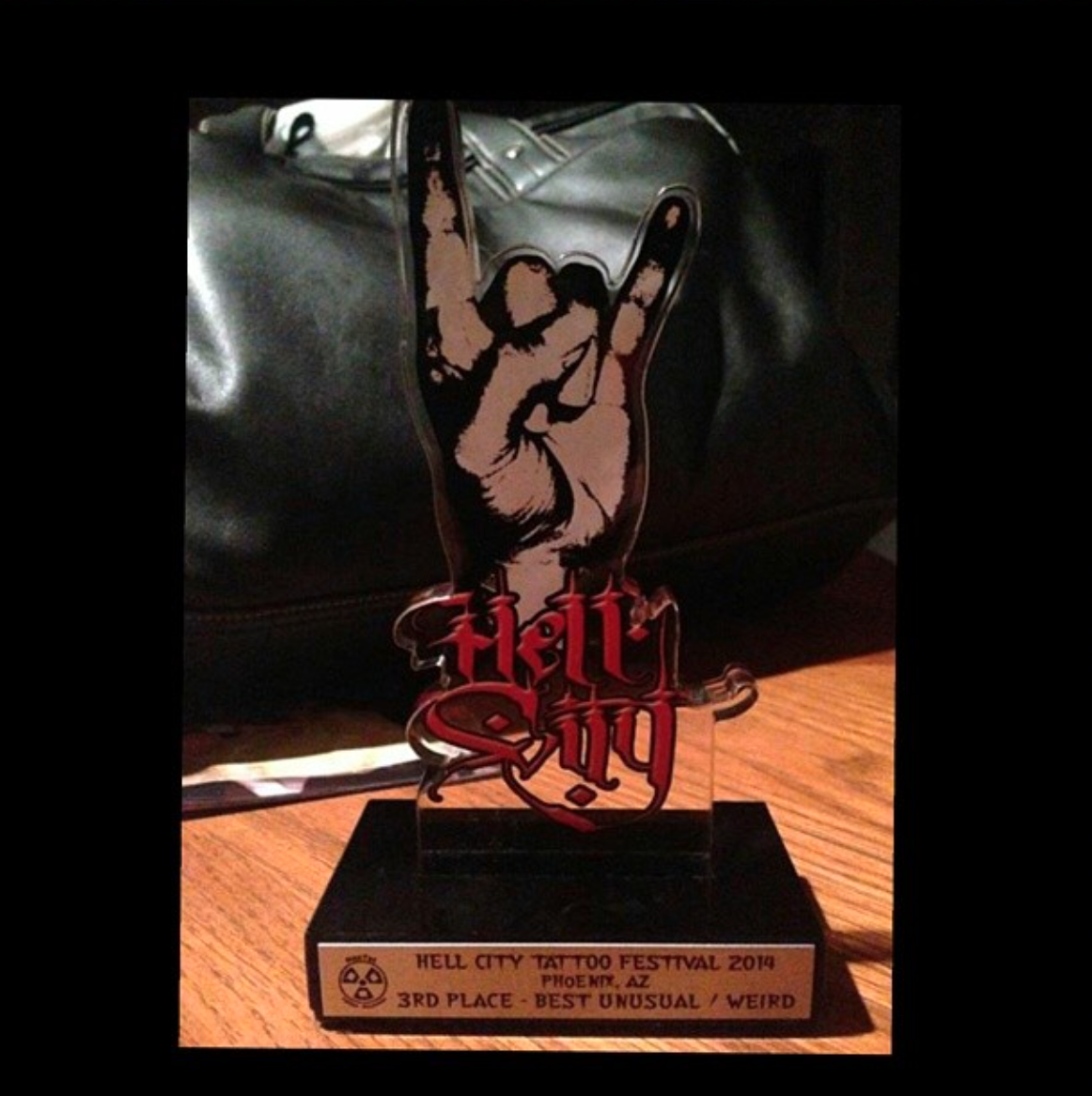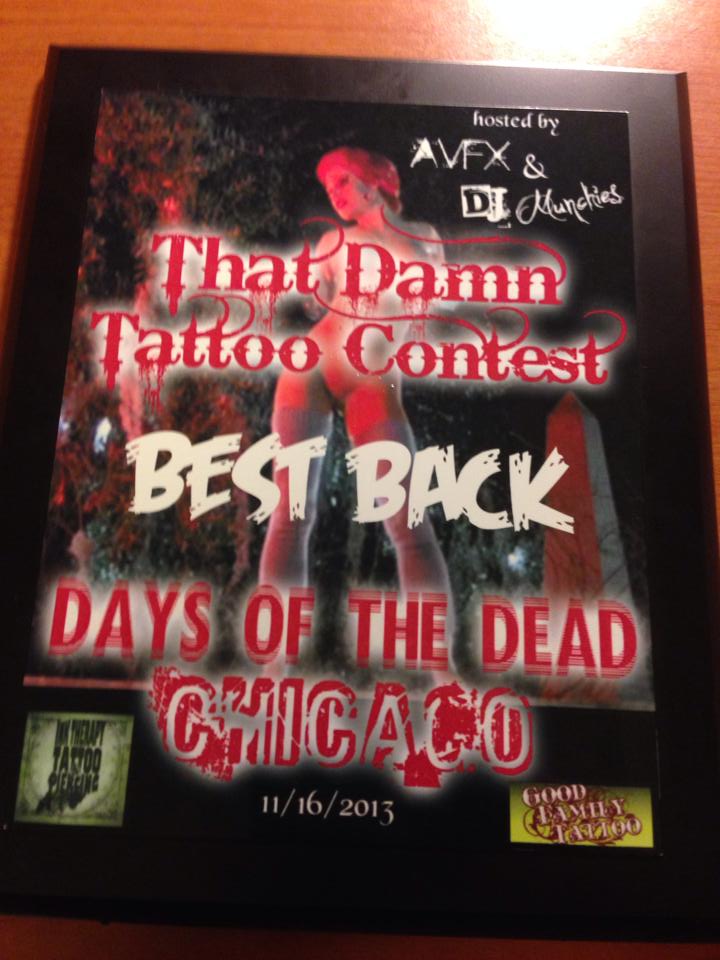 Vegan Tattoos San Francisco
I have a full veriety of vegan inks so if you are in need of vegan tattoos in San francisco ive got you covered. feel free to email me with any questions. Thanks, Haley Hea.nox@gmail.com
new news
I did an intervieww on cover ups and other options http://m.refinery29.com/tattoo-removal? Also i recently won another 1st place in the category of back pieces in Chicago IL
Guest spot Phoenix AZ
I will be guest spotting in Phoenix AZ at Ritual Addictions tattoo the 21st to the 30th if you would like to set an appointment call the shop at (623) 939-4178.
Thanks, Haley
New award from Hell city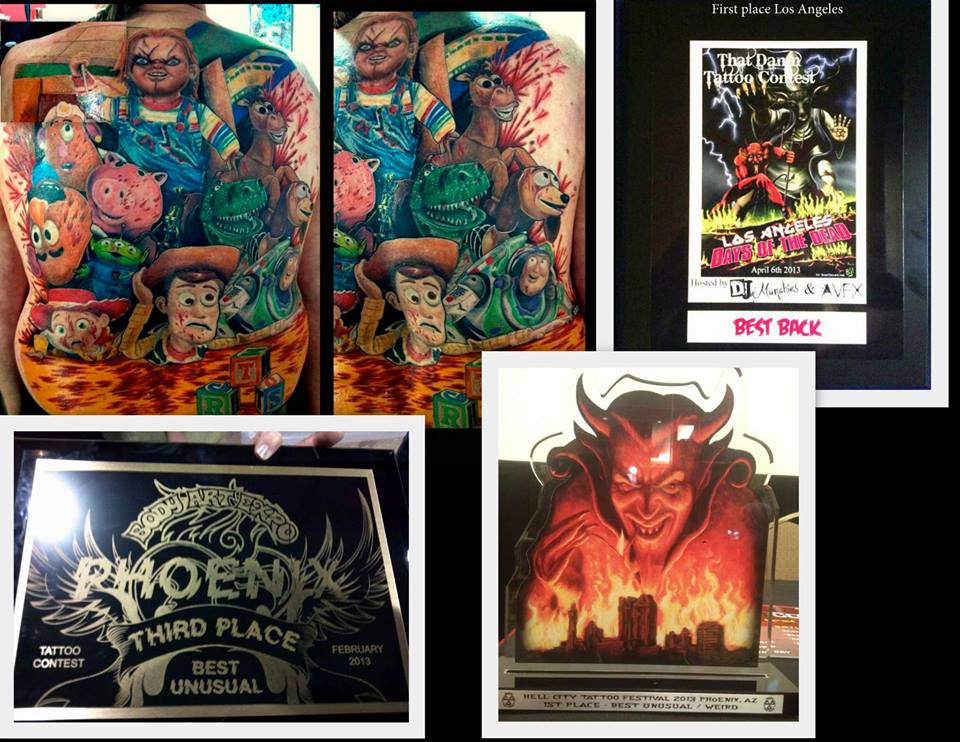 Haley Adams Won Another award!! at the hell city convention in AZ!!! Two 1st place awards Hell city most recent august, and one 3rd place from feb for the chucky killing toy story back.
Haley Adams Working In San Francisco
Hello! I Now work at Black & Blue tattoo in the mission district of San Francisco CA. Come by and check out the shop or contact me to make an appointment :D Email: hea.nox@gmail.com Text to: 3364551993
Instagram: haleynoxadams
http://www.blackandbluetattoo.com/home/
381 Guerrero at 16th, San Francisco - Ph: 415.626.0770
Haley Adams: I just recieved 1st place in the back piece category in Los Angele's at the Days of the Dead convention!!! The award is for the Chucky killing toy story back piece i did, which also took home a 3rd place award in Phoenix in Feb. Before the LA convention we finished off the sides of the back piece (which we ran short on time to do before the Phoenix convention) i will put up more pics of the finished product soon. The LA convention's back piece category had over 20 other back peices entered, and the Phoenix convention had 28 in my category. These two conventions are my first tattoo contests i have ever entered so im very excited ;) Thank you for all of your support!!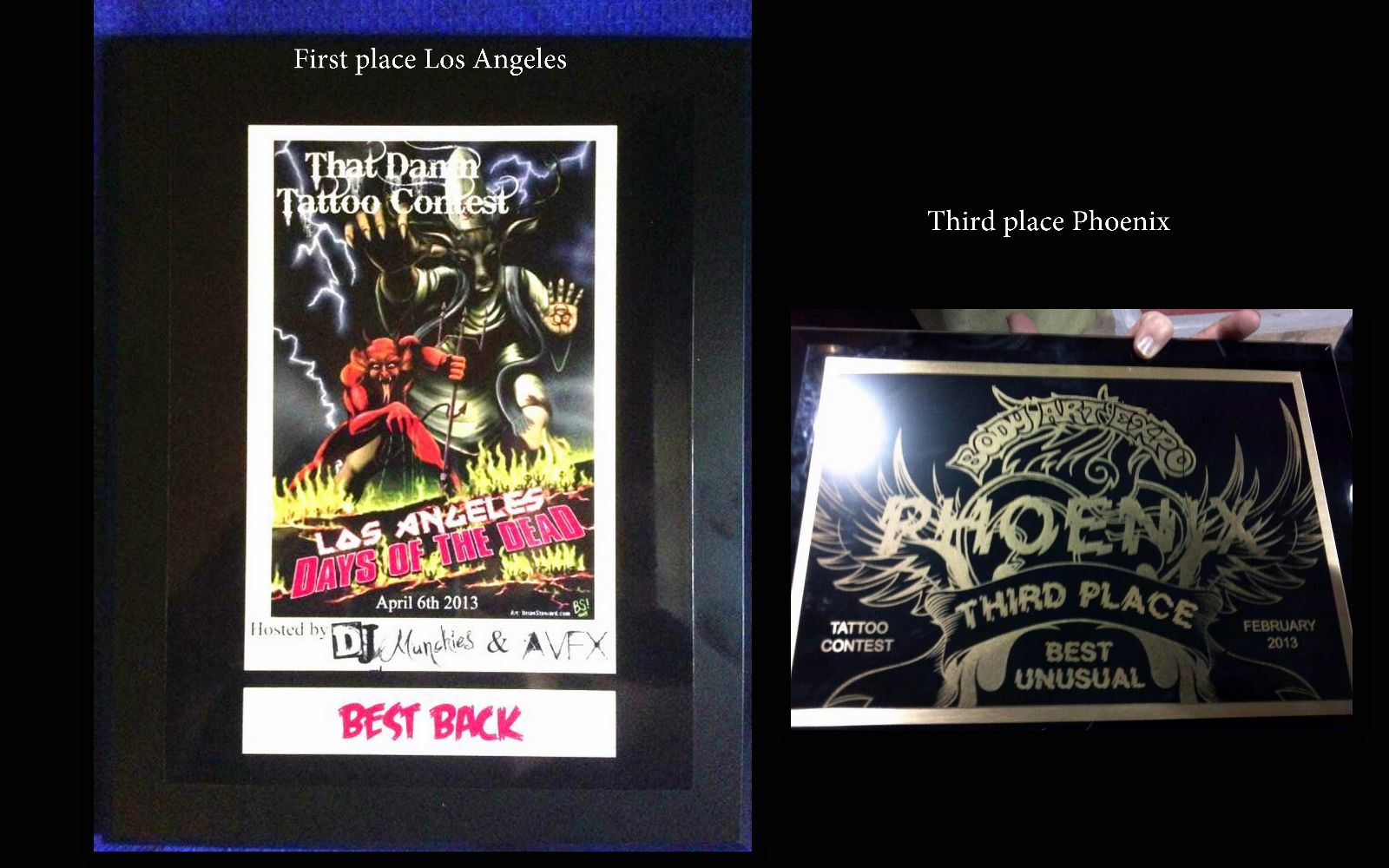 Haley Adams is Moving to CA
HI, im moving to San Francisco, CA the end of April. I will keep you guys posted on what shop i will be at. Also, i will be guest spotting in Phoenix sometimes so ill keep you guys posted on that as well. If you have any questions or want to get tattooed just email me as usual. Hea.nox@gmail.com
Thanks, Haley
bearded octopus
Art event
Live art event and raffle to benefit MADD (Mother's Against Drunk Drivers)

Live painters: Rock Martinez, Dump La Roc, Donovan White and Matlocktheartist

4 Artists, 4 Paintings, 4 Raffles and 4 Winners!
Monies raised by raffle will go to benefit MADD.

Also a continuing art exhibit and prints for sale by artists:
AztecSmurf
Donovan White
Dump La Roc
Ed Muren III
Elizabeth Albert
Erika Jaynes
Haley Adams
Jerry Wagner Jr
Jessica Gonzales
Johnny Jinx
Marc Wilson
Matlocktheartist
Nicholas Devo Rogalski
Patrick McArdle
Rock Martinez
Steve Caballero

Music by: DJ Philly
63 E Congress Suite #109 - On the corner of Congress St. and Scott Ave.

,

Tucson, Arizona 85701
Haley Adams art showing
In honor of the annual event unique to Tucson, The JunXion Bar, Mark Matlock and MMPR present "Dillinger Days - Gangs of New York to Gotti". The themed exhibit of real life and movie mobsters will be on display through the month of January.

Many of the featured artists will be there....

AztecSmurf
Elizabeth Albert
Jared Aubel
Steve Caballero
Jules Demetrius
Mel Dominguez
Carlos Encinas
Larry Gomez
Jessica Gonzales
Erika Jaynes
Matlocktheartist
Patrick McArdle
Ruben Urrea Moreno
Ed Muren III
Dump La Roc
Haley Adams

The JunXion Bar is open Mon - Sun: 4p.m. - 2a.m.

Event Drink Specials - $3 Drafts and $5 Wine!
HaleyAdamsTattoos.com is LIVE!
HaleyAdamsTattoos.com is the newest TattooNOW Template Website! Be sure to check back for new tattoos and news updates!